A Shopaholic Goes to Kolkata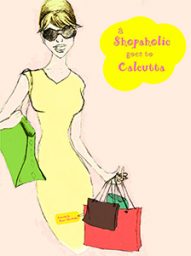 This story was originally written for my Media Law course at NYU-Poly. The assignment was to produce an artwork which raised a legal issue.
This story is a parody of Sophie Kinsella's Shopaholic series. In some jurisdictions it doubtless violates some copyright or another. Thankfully in the United States parody is legal. For now.